The Most Amazing Marketing Book Ever
What happens when renowned author and professional keynote speaker Mark Schaefer invites you to write a book with him? You answer, "YES!"
The Most Amazing Marketing Book Ever is a collaborative book project featuring subject matter experts from the RISE Community. The book leverages the 750+ years of accumulated marketing experience of all those involved and offers readers something truly special.
This one-of-a-kind book is chock-full of actionable insights sure to inspire all from small business owners and students to lifetime marketing professionals.
In this book you'll learn:
Marketing strategy fundamentals reimagined for today's marketing landscape
Insider tips to take your content and social media efforts to the next level
Practical tips to polish your existing efforts in traditional marketing channels
Insights into developing tech such as NFTs, Web3, AI, and the Metaverse
. . . And SO much more!
36 Expert Authors
Subject matter experts from ten different countries around the world
750+ Years Combined Experience
Marketing leaders that practice what they preach everyday
350 Marketing Insights
Truly actionable insights covering everything from AI to GenZ
"I challenged my community friends to create insights, not just rehash information you can find in a blog post somewhere. They delivered. Whether you're a seasoned pro or a small business owner trying to establish your first marketing strategy, get out your highlight marker. You're going to find some new ideas here!"
Mark Schaefer
Marketing Strategist, Best Selling Author of Nine Marketing Books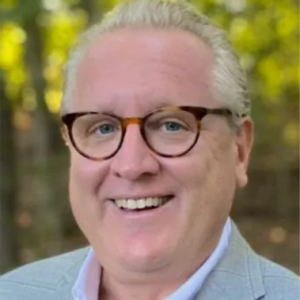 Chapter 27: The Secret Power of Word-of-Mouth Marketing
The best and most cost-efficient way to spread your organization's ideas and messages is to have your customers do it for you. In this chapter, you'll get 10 actionable tips and insights to harness the power of word-of-mouth for your organization.
"Loved it from cover to cover! You will need a highlighter and a pen because you will be taking notes in the side margins. It really covers all the bases and gets those Marketing ideas rolling. Great reference book for anyone in marketing!"
"I love this book, this is the ONLY Marketing book you will need, I think. If you are a beginning or seasoned Marketer, the multi-perspective writing style of this book canvases everything you would need to know! Take notes, I know I did."
"Just finished reading this book. One word: "Wow"! An incredible job and unbelievable amount of useful information and insights.
This is simply a must, if you want to be successful in today's digital world"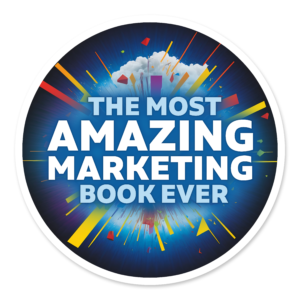 Buy The Most Amazing Marketing Book Ever
Available now in the following formats: Paperback, Kindle, and Audiobook. After reading the book, we'd love to hear your thoughts on the book.
Get your copy today!